MondayCall to host free Salesforce Service Cloud workshop in San Jose
Free hands-on workshop for optimizing your Service Cloud operations!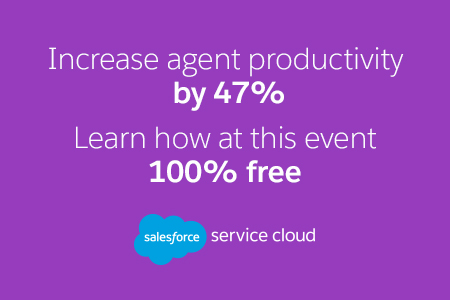 MondayCall is hosting a Service Cloud Campfire workshop on June 19th in San Jose, CA. This event is a no-cost workshop designed to provide you with the experience to easily optimize your customer service operation in the cloud without writing any code. You'll gather together with other customers and prospects who are exploring how to more easily connect with their customers and by the end of the workshop, you'll be able to take your configured org back to show your team. Don't miss an opportunity to hear MondayCall's Salesforce MVP Bryan Boroughf speak on his vast Service Cloud knowledge! Register to learn firsthand from our experts.
Click here to register for this event!

Venue:
San Jose Hilton: 300 S Almaden Blvd, San Jose, CA
Date & Time:
Tuesday, June 19th, 2018. 9am – 4:30pm
Lunch will be provided!